The smartphone camera is a powerful tool most people underutilize. Shooting a photo with your smartphone might be as easy as pointing the camera at the subject and clicking away, but there is more to it. The book teaches simple and advanced techniques that let to use the smartphone camera like a professional.
The photo below was shot with a mobile phone, not a DSLR camera.
Whether you own an Android phone or the iPhone, this concise guide applies as long as your phone has a camera at the back. From basic tips to follow as a mobile photographer to advanced manual controls that let you determine exactly how your photos turn out, this book treats every aspect of mobile photography down to editing. 
Lessons included in this book:
Effective Lighting Techniques
You are going to understand all aspects of lighting including optimal positioning, using LED flash, and lighting gears.
Basic Mobile Photography Rules
Taking care of your lens, understanding principles guiding zooming, manual and automatic focusing, perspectives, etc. 
Camera modes and features
How well do you understand portrait mode, HDR, grid lines, rule of thirds, macro mode, and the rest that are often underutilized?
Manual / Pro Camera Mode
Tweaking ISO, shutter speed, aperture, white balance, metering and other professional settings to your advantage.
Using Lens Kits for Better Images
How lens kits work and how these accessories can dramatically improve your photos as a mobile photographer.
Photo Editing Basics You Should Know
This covers basic editing tips down to understanding tonal ranges in photography and how all adjustment controls work.
Are you ready to take your mobile photography skills to the next level?
If the answer is yes, then this book is for you.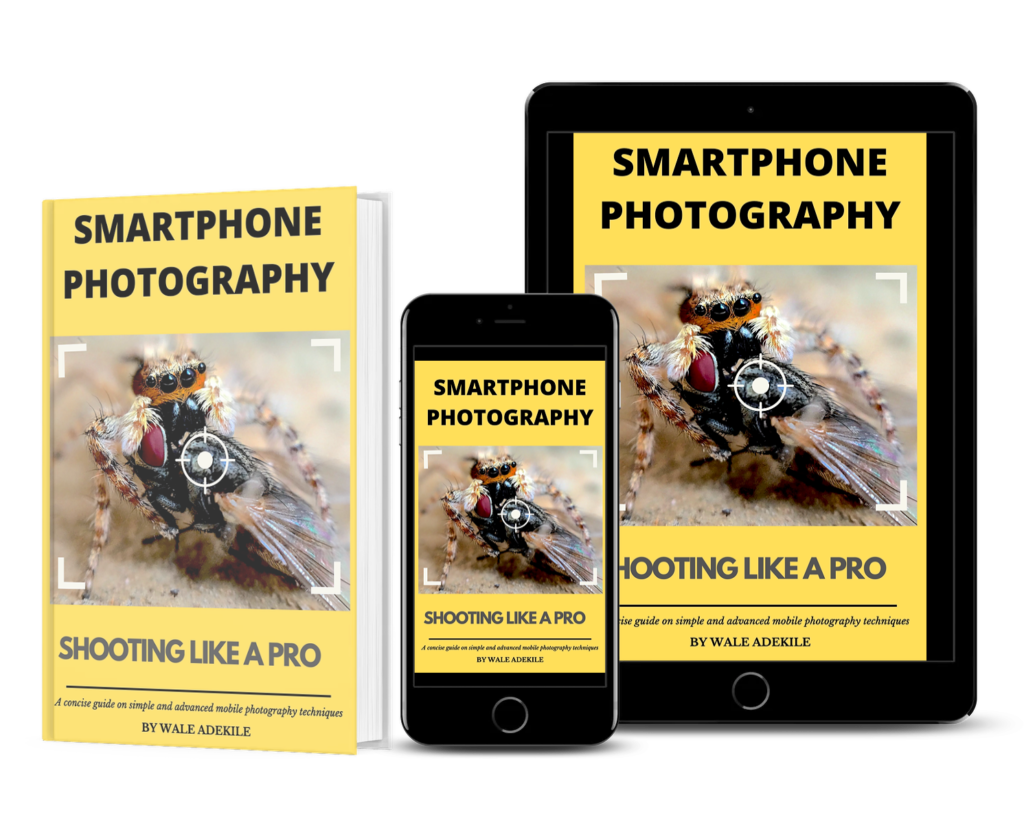 For only $9.99, you can get Smartphone Photography: Shooting Like a Pro.